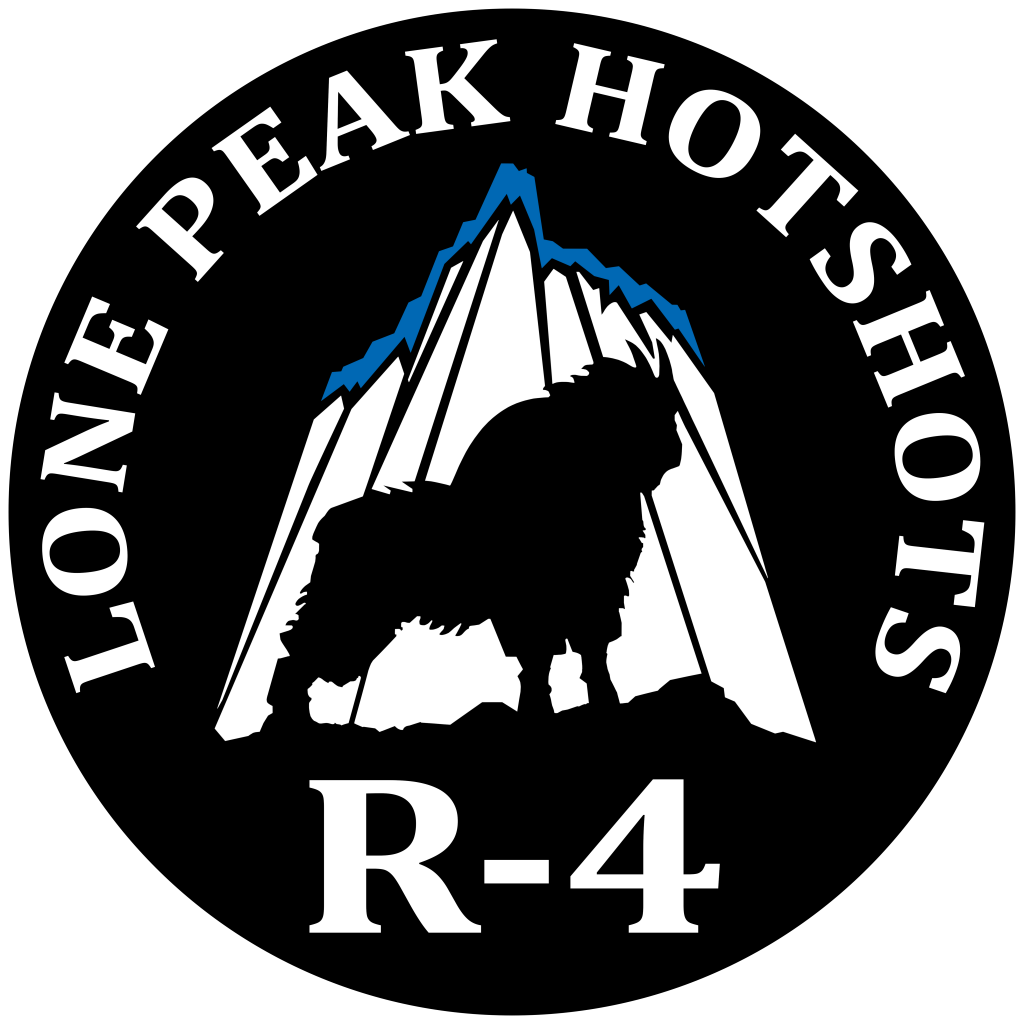 If, at any point, you have a question, please contact LonePeakHotshots@gmail.com
Do not contact any Lone Peak personnel directly.
---
2022 Seasonal Employee
Application Period – 11/04/2020 to 01/25/2021
There are three steps to complete the application process.
STEP 1: Read the Flier for the Position
STEP 2: Submit your Application
STEP 3: Fill out the Follow-Up Forms and submit them at the same time.
Complete all three to be officially considered for the job.
---
Frequently Asked Questions
What is a Red Card and how do I get one?
What is a Red Card:
The Red Card is an agency-issued document that certifies that an individual has the training, experience, and physical fitness to perform the tasks of a specified position on a wildland or prescribed fire.  
Requirements for Red Card: 
Basic Firefighter Training:
– IC-100, Introduction to ICS
– L-180, Human Factors in the Wildland Fire Service
– S-130, Firefighter Training
– S-190, Introduction to Wildland Fire Behavior
– IS-700, NIMS: An Introduction
– Pack Test: Arduous Fitness Level (45lbs, 3 miles, 45 minutes)- Complete field day and practical skills test 
How to get a Red Card:
1. Call your local volunteer fire department and ask about Red Card certification programs.
2. Attend a postsecondary education program or fire school that specifically certifies wildland firefighters. For example, Utah Fire and Rescue Academy (Orem, UT), Colorado Firecamp (Salida, CO), Rio Hondo Fire Academy (Santa Fe Springs, CA), etc.
Can I come visit the shop?
We welcome visits. Please write to LonePeakHotshots@gmail.com with "Shop Visit" in the subject line to schedule a time. Wednesdays after 10:00 work best.
A typical visit lasts less than 30 minutes. We will show you around the facility, show you the buggies, and talk about your resume. It's a good way to put a face to the name.
When does the season start and end?
Start Date: Mid-April
We are a professional crew and require our members to be ready and available for the entire field season. Those who are seeking post-secondary degrees are advised to apply elsewhere as we want devoted, professional, and focused crewmembers only.
End Date: October 31st
Depending on the season, this date may be extended.